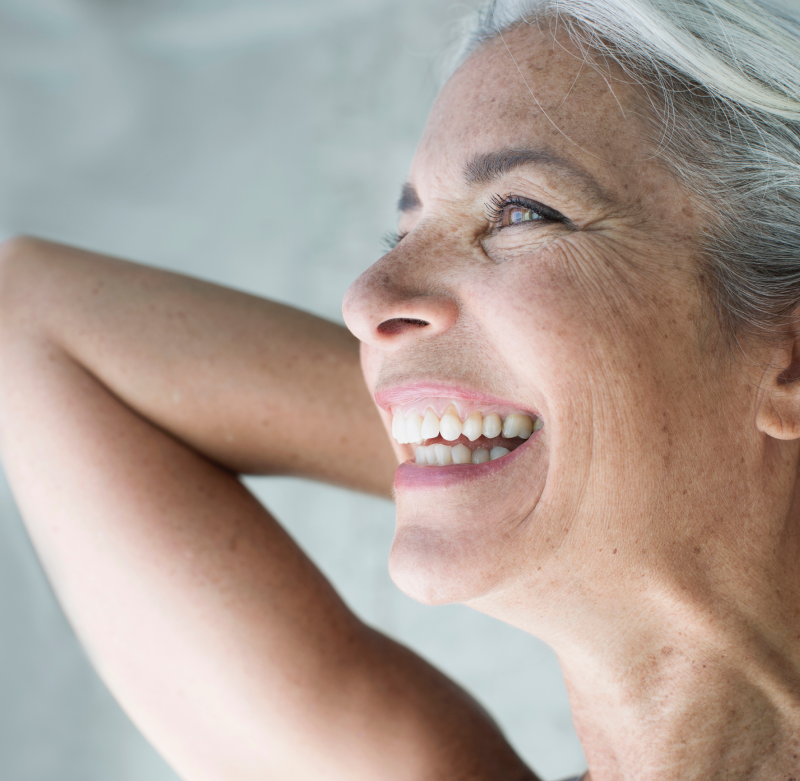 I want a smile that
shows how I feel on the inside
It only takes 15 seconds to see if dental implants are right for you.
Your smile shows more than your teeth
Dr. Hanson is your smart choice for dental implants at both Brownstown Dental Care and West Highland Dental Care
Dental implants are a smart choice if your teeth have been damaged. Today's implants are strong, stable, and long-lasting; and when done by the expert dentists at West Highland Dental Care, they will look, feel, fit, and function just like natural teeth. Dental implants are an affordable and convenient solution to help you restore your smile.
Meet Dr. Ben Hanson and schedule a free consultation
Meet with our doctor one-on-one to get your teeth examined, learn about the procedure, and answer your questions with no obligation.
Dr. Hanson has two convenient locations to help you: Brownstown Dental Care and West Highland Dental Care.
Giving our patients the ability to smile, from the inside out
Our patients are not only empowered by their healthy new smiles, but they're also amazed by our simple and straightforward process. No hidden fees, no surprises, just a trusted doctor working with you to find your unique dental solution.
Real People, Real Life-Changing Results
A life-changer for Anthony.
See Anthony's story.
Norma's life-changing result.
"It changed my life." See how Esteem Implants with Dr. Hanson was able to restore Norma' and her ability to eat.
Get the teeth you have been longing for your whole life.
See how Tammy's investment has paid off.
Dramatic results to improve your smile.
"I feel better about myself." Learn how Esteem Dental Implants is a great choice for your dental needs.
You have several options when it comes to dental implants
To give you a smile that you can share with the whole world, Dr. Hanson utilizes the latest dental implant procedures and technology.
Make your inner glow an outward expression
See how Esteem Dental implants can give you a beautiful, healthy smile. Call Brownstown Dental Care in Brownstown at (734) 472-2102 or West Highland Dental Care at (517) 258-9770 to hear about your options.