Your path to life-changing transformation starts here.
Esteem Dental Implants is a state-of-the-art, full-mouth bridge procedure performed by highly trained and certified doctors who deliver compassionate care every step of the way. Esteem can change your life in as little as one day. Empowering you with the healthy smile you have always envisioned.
Want to smile and laugh again without worrying that someone will see your teeth? Ready to eat your favorite foods without fear? Excited to experience a renewed self-confidence?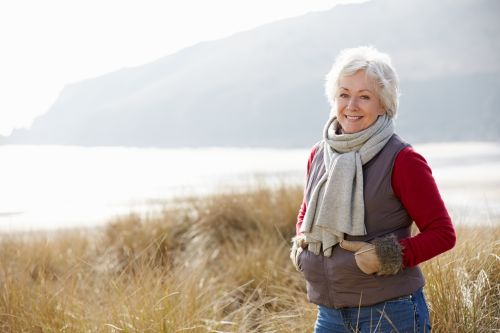 Esteem Dental Implants
–
See what our patients have to say!
Esteem Dental Implants
Meet the Doctors
Benjamin Hanson, DDS
Monica Garay, DDS
Featured Services
Esteem Dental Implants
Esteem Dental Implants is a state-of-the-art, full-mouth bridge procedure performed by compassionate, highly trained and certified doctors. More than a one-time dental procedure, Esteem Dental Implants can change your smile and your life. We will schedule your procedure and begin developing a customized bridge based on a 3D model of your teeth in as little as one day.
More information
Invisalign
Custom-made to straighten your teeth, Invisalign® clear aligners are nearly invisible and made of a proprietary, multi-layer SmartTrack material, which gently shifts your teeth into place over time.
More information
Crowns
A crown is a dental cap that completely covers a severely damaged tooth and restores your tooth's appearance and functionality. Crowns come in a variety of materials to suit your particular needs. This restorative dental procedure not only improves your teeth's aesthetic appearance, but also helps prevent bone loss and improves the overall health of your smile.
More information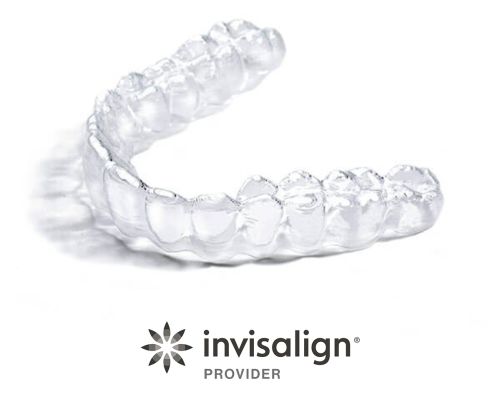 West Highland Dental Care is an Invisalign Preferred Provider
About Us
Providing You With The High Level Of Dental Care You Deserve
Turn to our team in Howell, Michigan for all your dental care needs. From general dentistry and preventative care to complex cosmetic and restorative dentistry procedures, we are your team dedicated to providing quality, comprehensive care under one roof. In addition to providing high-quality dental services, our dentist, Dr. Benjamin Hanson is the Clinical Director of Implant Initiatives for Heartland Dental, a dental support organization that helps dental professionals achieve mastery in their areas of focus. Dr. Hanson is the local expert on implants and uses his advanced skills and expertise to keep other professionals up to date on the latest implant dentistry techniques.
Whether you need to see a dentist for preventive care or want to undergo a smile makeover, we are here to provide a range of services and create your personalized treatment plan. Here at West Highland Dental Care, we use the latest dental technologies, including lasers and digital x-ray machines, to ensure optimal results with all procedures. You can turn to our practice for everything from porcelain veneers and Invisalign® to comprehensive tooth replacement and smile makeover procedures.
Dr. Ben Hanson
Dr. Ben Hanson, a member of the Esteem Dental Implant brand, has devoted the majority of his career to focus on surgery, anesthesia, and dental implants. Dr. Hanson has devoted over 1,000 hours of continuing education to bring his patients the newest technological advancements in Dental Implantology. He is one of the foremost experts in the country, specializing in full arch implants. He strives to share his knowledge and expertise with his patients and many others as the Clinical Director of Implantology at Heartland Dental, supporting over 1,000 dental practices nationwide. See what he can do for you and your smile with Esteem Dental Implants.
Why Choose Us?
Comprehensive care under one roof
General, cosmetic, restorative, and implant dentistry
A compassionate and caring team
Experienced implant dentistry doctor on staff
Minimally invasive procedures available
No wire *orthodontic treatment options
Sedation dentistry available
An Experienced Doctor By Your Side
Dr. Hanson serves patients both as a general dentist and as an implant dentistry doctor. He is the Clinical Director of Implant Initiatives for Heartland Dental and places hundreds of dental implants a year. Many patients with missing teeth turn to Dr. Hanson for his expertise and advanced skills. He has worked on a variety of cases and helps patients rebuild and restore their smiles with some of the highest quality dental implants available today.
Whether you want to get a smile makeover or replace missing teeth with full arch dental implants, Dr. Hanson and his team are here to help you achieve your goals with a comprehensive treatment plan and a personalized approach.
Comprehensive Dentistry Using the Latest Dental Technologies
Receiving dental care in Howell, Michigan, from a dentist that uses the latest in advanced dental technology means you can enjoy a higher level of care. At West Highland Dental Care we are dedicated to maintaining a high standard of care for all our patients and stay up to date on the latest dental technologies, protocols, and techniques.
In addition to performing advanced procedures, such as dental implants and same-day full arch procedures, we perform minimally invasive procedures using laser technology and advanced dental technology that helps us perform procedures with a high degree of accuracy. We use digital x-ray systems and modern cameras at our practice to produce high-quality images and captures of the mouth and jaw. Our office is equipped with dental lasers to perform a wide range of restorative and general dentistry procedures.
Advanced Dental Technology at Our Practice
CBCT
DIAGNOdent
Intraoral Camera
Plasma Rich Growth Factors
Piezosurgery Technology
Sirolaser
Get Comprehensive Care from an Experienced Dentist
Dr. Hanson has extensive experience working on all types of dental cases and uses advanced dental technology to achieve improved results. Our lasers, digital x-ray systems, and piezosurgery technologies allow us to perform a number of procedures in a single visit and also reduce the risk for re-treatment. Dr. Hanson has completed advanced training to bring these dental innovations to the practice and stays up to date on the latest advancements in the industry to ensure our patients receive a high level of care. We also offer sedation dentistry to make dental visits more comfortable for the patient.
Becoming a patient at our practice means you can count on Dr. Hanson's years of experience and look forward to comprehensive dental care from an experienced team. Whether you need treatment for gum disease or are ready to replace missing teeth with dental implants, turn to Dr. Hanson for predictable results and a high standard of care every step of the way.
Affordability
Our team is committed to providing you with the highest level of care that's affordable, no matter your budget. We partner with a number of insurances and offer special financing in some cases to help you get the treatment you need when you need it. Contact our office for more information about your specific treatment plan and financing options available to you.
Make an Appointment
Our dental team is ready to help you achieve and maintain the smile you've always dreamed of having. We are happy to answer any questions about the dental insurance we accept or the available options if you have no dental insurance. Call us today at 517-258-9770 to schedule an appointment for your comprehensive dental care.
*Please note: the provider at West Highland Dental Care is not certified as an orthodontic specialist.